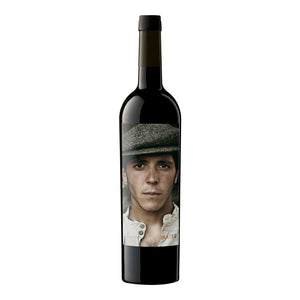 Type: Red
Country: Spain
Region: Toro
Grape Variety: 100% Tempranillo
Alcohol Percentage: 14.5%
Viticulture: Biodynamic | Certified Organic
Climate: The climate in this area is a continental climate with an Atlantic influence. It is dry, with many hours of sun, and very cold in winter. It is an area that experiences extreme temperature changes, reaching 11 degrees below zero in winter and 37 degrees in summer. There is also a considerable temperature contrast between night and day, which favours an optimum maturation of the grape. In addition, the annual rainfall is very low, so the risk of diseases appearing is also very low and therefore grapes grow in a perfectly healthy state.
Terroir: Selection of 90 year old vineyards of limited production situated in poor soil and cultivated using the biodynamic techniques. Harvesting Manual harvest during the first fifteen days of October and transported to the winery in small crates.
Ageing: Fermentation in concrete vats with a 15,000 kg capacity, temperature controlled to avoid surpassing 24ºC, thereby maintaining the fruit as well as the freshness that characterizes this wine. The malolactic fermentation is also carried out in french oak barrels. This wine has not been filtered nor clarified using aggressive methods to preserve its natural characteristics.
Color: This wine has a great robe and a profound color, an expression of its young age
Nose: It has an intense aroma in which one can find dark fruits such as blackberries and blueberries, mineral notes also appear, creating this fresh wine with complexity
Palate: In the mouth, again this wine dominates the fruitful sensations, perceived as a wine with body; though at the same time its leaves pleasant lickerish sensations, contributed by the maturity of the grapes from which this wine is made
About the Winery:
Matsu is a journey along the passage of time throughout three generations of winemakers. Youth, maturity and old age. A collection that has taken more than a hundred years to be elaborated with grapes from 100-year old vines, the wisdom inherited from generations and the most ancestral techniques.
Bodega Matsu sits in a land where the grape gives everything without asking for anything in return. Thanks to very special climatic conditions and a privileged soil that prevents the appearance of pests and diseases, in the DO Toro vineyards nature is always allowed to complete its own cycles.
The result is three modern wines, made respecting the minimum intervention both in the vineyard and in the cellar. The proof that by combining the power of Tinta de Toro with the gentleness of the land we come from, it is possible to produce an intense but elegant wine.