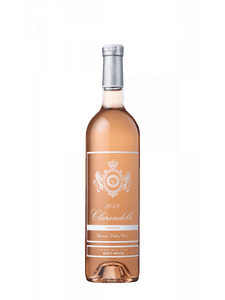 The 2018 vintage will be marked by a year of great contrasts. After an extremely wet winter and spring, a year's worth of rain had already fallen by the end of June. This rainy episode, which did not upset flowering, was followed by a period of drought: the anticyclone conditions recorded in Bordeaux in early summer remained until the end of the harvest, with the exception of several showers conducive to ripening. The high summer temperatures attenuated by relatively cool nights and water reserves, enabled the harvest to take place in ideal conditions. Our selected rosé wines come from dedicated plots, picked in early September. The wines feature very good balance between sugar and acidity and an intrinsic fruitiness due to the cool evening temperatures in August.


Varietal : 67% Merlot and 33% Cabernet Franc

Tasting Notes : 
The colour is particularly pale this year, resembling a delicate rose petal. The nose displays the Clarendelle Rosé style, with hints of tangy redcurrants and raspberries, alongside ripe fruit (pink grapefruit and lychee). Round, very mineral, and slightly saline on the palate, Clarendelle Rosé is altogether delicious. The wines are rich, well-concentrated, and perfectly balanced.