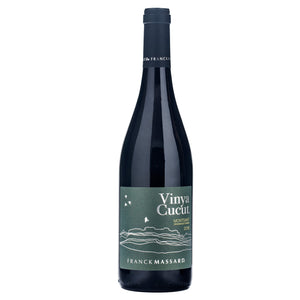 Vintage 2016 shows very similar aromas if compared with the previous one and despite its youth, the wine is very well balanced. A 100% Carignan Montsant aged for six months in used 300-liter barrels. Nose of ripe black fruits and spices. Round and expressive on the palate on red fruits with a side reminiscent of cuvées in carbonic maceration. There are spicy aromas like pepper and clove, cherries, raspberries and a hint of thyme. 
A complex palate, with herbaceous and red berries flavors. 
The wine has a good acidity that is very well integrated and provides the wine its usual freshness.