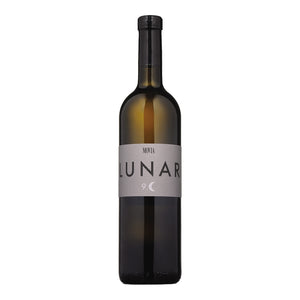 Type: White
Country: Slovenia
Region: Goriska Brda
Grape Variety: 50% Chardonnay, 50% Ribolla
Alcohol Percentage: 12%
Viticulture: Natural Wine Producer & Certified Organic | Vegan Friendly
Rating: 94 Wine Spectator Points

Climate: A Mediterranean climate with moderate summers and sufficient precipitation
Terroir: Mono Guyot, 29 year old vines on a Brda flysh (the Brda Marlstone) soilbed
Ageing: Harvest takes place when grapes are fully ripe. Manually destalked grapes are placed in new oak barrels with a specially adapted lid. Fermentation begins in grapes themselves. After the eight lunar cycles (8 months), wine is moved from barrel to bottle, again only when the moon is at its apex. It's never pressed, never fined, never filtered, and bottled without added sulphur. Matured 9 months in French oak barrels and 6 months in 1L bottles. The sediment is the purest indicator of naturally grown grapes and natural winemaking, without any additives.
Color: Deep amber
Nose: Spicy woody note, hinting at incense and fine herbs
Palate: Lunar shows a true presence on the palate, which is only enhanced by decanting. As sediment filters out and a rush of oxygen aerates the liquid, the wine's full textural and aromatic spectrum can be best appreciated. Terroir expressive, the wine is dry, layered, elegant yet complex, and simply unique!
About the Winery:
Movia is more than a mere wine label, it is a way of life, life in all its purity of nature and sincerity of the author. A brand beyond time, Movia's supreme standards are why they are sought after by so many wine connoisseurs around the world. From light classics, through a range of mature wines with good ageing potential, they are widely considered as one of the world's finest.