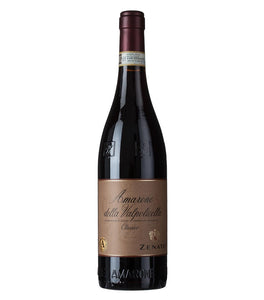 Region : Veneto, Italy

Varietal : 80% Corvina, 10% Rondinella, 10% Oseleta and Croatina

Tasting Notes :
Dark ruby colour, turns garnet with age. Intoxicating aromas of dried black cherries, cassis, truffles, cinnamon and chocolate fudge. On the palate, it shows tremendous power, fullness and aromatic complexity. So much concentration is rare. Warm and opulent, silky tannins luscious with a long lingering finish.