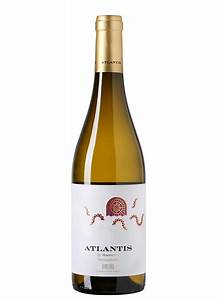 Type: White
Country: Spain
Region: D.O. Ribeiro
Grape Variety: 100% Treixadura
Alcohol Percentage: 12.5%
Viticulture: Organic Farming
Climate: Cool climate with the influence of the Atlantic Ocean
Terroir: Vineyards are located on the slopes of the medieval town, called Ribadavia and surrounded with river Miño and Avia. Granite soil with a hight presence of stones and gravels with loamy-sandy texture.
Ageing: The grapes are softly pressed with a pneumatic press. Controlled fermentation in vats at low temperature (18ºC), to obtain a powerful and fresh aromatic profile.
Color: Clean golden-yellow colour
Nose: Medium intense aroma with varietal character, showing aromas such as ripe yellow fruits and citrus
Palate: Smooth, creamy with a great unctuosity and perfect acidity that matches its body, making it a very harmonious wine with a long aftertaste
About the Winery:
The areas with the greatest potential for white wines in the country are hidden in northern Spain. Small regions with a great wine history, but very unknown outside our borders. Convinced of their ability to compete with the most prestigious white areas in the world, Atlantis was created.
Four wines from four different denominations of origin, (Valdeorras, Rías Baixas, Ribeiro and Txakoli) were produced under the influence of the Atlantic climate with indigenous varieties such as Albariño, Treixadura, Godello, and Hondarrabi Zuri. All of them share the influence of a cool climate with constant rainfall, which generates wines with the perfect balance between freshness and acidity.
The result is three modern wines, made respecting the minimum intervention both in the vineyard and in the cellar. The proof that by combining the power of Tinta de Toro with the gentleness of the land we come from, it is possible to produce an intense but elegant wine.