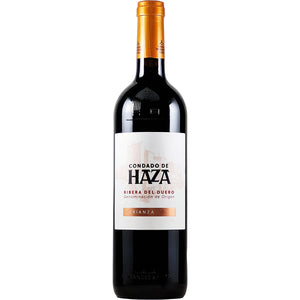 Black fruit aromas of blackberries & blackcurrant. Subtle floral notes, hints of liquorice (A characteristic trait of the Tempranillo Grape). Roasted coffee bean emerges,
together with touches of vanilla brought by the wine's ageing in barrel.
A fresh, fruity & full entry on the palate with well-integrated acidity. 
Length of flavour is medium to long, with a creamy, sweet sensation coming from the wine's ageing in oak.