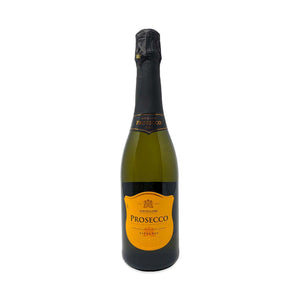 Producer: Fratelli Martini
Vintage: Non-vintage
Residual sugar: 15g/l

Medal: Gold – The Prosecco Masters 2020
Pretty aromatics from orange blossom to peach and pear fruit. Then, a full, sweet sensation in the mouth, followed by some ripe apple on the finish, giving a feeling of freshness, despite the obvious sweetness. A balanced, full-on fizz for the money.