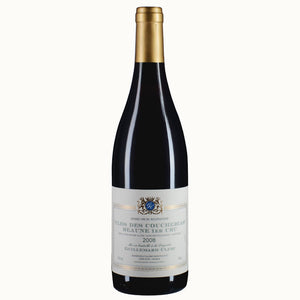 Domaine Guillemard Puligny Beaune 1er Cru Clos des Coucherias Red 2008
Type: Red
Country: France
Region: Burgundy
Grape Variety: 100% Pinot Noir
Alcohol Percentage: 13.5%
Climate: Continental climate with hot summers and dry fall weather
Color: Ruby with brown hues
Nose: Nose of red fruit, blackcurrant and prune
Palate: Medium-bodied palate with balanced tannins and good acidity
About the Winery: Domaine Guillemard Clerc is a small family-owned boutique winery located between the Portes de Lyon and Chablis, in the heart of Cote de Beaune. Today, the winery is run by third-generation Corinne Guillemard-Clerc, following in the footsteps of her parents and grandparents as a passionate vinegrower.
When Corinne took over the vineyards, she continued to do what was traditionally done: farm grapes and then sell them. But eventually, that was not enough for her. She wanted to grow and literally enjoy the fruit of her labour – by turning them into wine. Over the course of the last years, she has been focusing on her passion and right now owns a very modest 25 acres in total.
Corinne is a meticulous winemaker. All of her parcels are hand-harvested and pressed immediately to retain maximum freshness. What makes Corrine a true craftsmen is that she does everything herself since 1990. She is fiercely against the idea of hiring an oenologist and a faithful believer of minimal intervention, letting nature work its course. Her style of winemaking is as traditional as it can get. Refusing to allow oak to mask the essence of terroir, she only uses new oak in very ripe vintages with barrels coming directly from Beaune. Her judicious use of oak barrels also contributes to her wines' fantastic life and purity. In Corinne's words, "winemakers have to be great equilibrists", balancing every minute detail as though on a tightrope.
Domaine Guillemard Clerc has also recently obtained the HEV (High Environmental Value) certification in 2020.