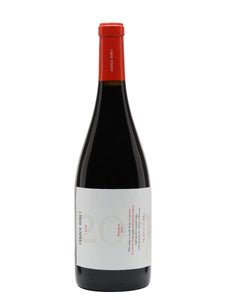 The wines of Sergi Ferrer-Salat and Raül Bobet fall in love. Its Garnachas and Cariñenas are always very pleasant, balanced and round, a somewhat fresher and more pleasant interpretation of that mystical and profound Priorat that populates our imagination.
With Ferrer Bobet 2017 we have the perfect gateway to the world of Ferrer Bobet. It is a coupage where the mineral complexity of the Cariñena dominates in combination with the Garnacha, the Syrah and to a lesser extent the Cabernet Sauvignon, in a production of organic viticulture without overripeness and that highlights the harmony of the wonderful slate costers of Priorat.
Balsamic, structured, with ripe tannins and fruity, with Ferrer Bobet 2017 we rediscover Priorat .


Ferrer Bobet 2017 (Cabernet Sauvignon, Cariñena, Garnacha and Syrah)
TASTING NOTES:
View: Bright cherry color.

Nose: Spicy aroma, of ripe and toasted fruit.

Mouth: Balsamic, structured, ripe and fruity tannins.
DESIGNATION OF ORIGIN: Priorat
VINEYARD: Vineyard planted on terraces and licorella coastlines. They also use grapes from other vineyards over 20 years old in the surroundings of Porrera.
GRAPES: Cabernet Sauvignon, Cariñena, Garnacha, Syrah,
AGING: Aged for 12 months in French oak barrels, 60% new.
PREPARATION: Manual harvest in boxes of 10 kilograms of grapes from coastal areas and slate terraces. Grain-to-grain classification in a double selection table and filling tanks by gravity. It ferments in tanks of 15 and 30 hectoliters of wood, stainless steel and cement.
WINE PAIRING: Pasta with meat, grilled sirloin, foie terrine.