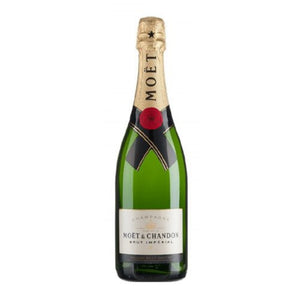 Winemaker Notes
The color is an elegant golden straw yellow with amber highlights. Its aromas are radiant, revealing bright yellow-fleshed fruits (apple, pear, yellow peach), honey, floral nuances (lime blossom) and elegant blond notes (brioche and fresh nuts). The palate is seductive, richly flavorful and smooth combining generosity and subtlety, fullness and vigor, followed by a delicately fresh crispiness (fruit with seeds), to reveal the magical balance of Champagne.
Critical Acclaim
This spectacular wine replaces White Star as the flag bearer for the brand. It is a stunning improvement with a lovely citrus nose that shows hints of white flowers, minerals and brioche; it is smooth textured with graceful structure, bright acidity and showing long, precise and vivid flavors.


Tart red-fruit scents give this a vinous profile, fragrant with cranberry, root vegetables and ginger. It finishes clean, with cool limestone minerality. Cellar this for a year to let the flavors develop further.
A rich note of grilled nut meets flavors of Asian pear, preserved lemon and mineral on the palate of this creamy Champagne, driven by a firm streak of refreshing acidity.


Toasty biscuit, plush apricot and a hint of zesty lemon peel, the palate is braced with bright lime and soft spice.