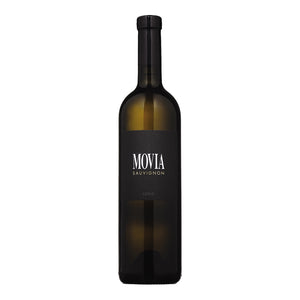 Type: White
Country: Slovenia
Region: Goriska Brda
Grape Variety: 100% Sauvignon Blanc
Alcohol Percentage: 13%
Viticulture: Natural Wine Producer & Certified Organic | Vegan Friendly
Rating: 91 Wine Spectator Points

Climate: A Mediterranean climate with moderate summers and sufficient precipitation
Terroir: Mono Guyot, 66 year old vines on a Brda region flysh (the Brda region marlstone) soilbed
Ageing: Late grape harvesting, hand-picked with a short period between the picking and fermentation (max. 2 hours). Beginning of fermentation in large fermentation tanks with natural yeast picked out from the same grapes harvested during pre-harvesting (5 %). Fermentation is completed in wooden barriques where wine matures on its own lees without decanting. No sulfites or conservatives added. Maturing 18 months in French barriques and 4 months in the bottle.
Color: Medium deep golden colour
Nose: Fresh and crisp nose with sweetness and hints of floral aromas
Palate: Dry, with touch of sweetness, with ripe and vibrant acidities and oily texture. Beautifully floral complex and mature.
About the Winery:
Movia is more than a mere wine label, it is a way of life, life in all its purity of nature and sincerity of the author. A brand beyond time, Movia's supreme standards are why they are sought after by so many wine connoisseurs around the world. From light classics, through a range of mature wines with good ageing potential, they are widely considered as one of the world's finest.
A family estate with its main house in Ceglo, Movia covers 22 hectares of vineyards including many of the best parcels in the borderland between Slovenia (ZGP Brda) and Italy (DOC Collio). In the global market today, Movia is a synonym for wines with impressive character and extraordinary elegance. They offer a glimpse into the noblest of viticultural traditions.
The wines were given time to reach full maturity in their home cellar and are only released onto the market several years following their vintage. Succinctly put, they revived pre-classical vinification procedures that did not revert to sugar for re-fermentation in the bottle. Guided by winemaker Ales Kristancic, a fervent defender of Mother Nature, Movia wines are produced with the highest measure of respect towards the environment – no fining, no filtration, 100% natural.