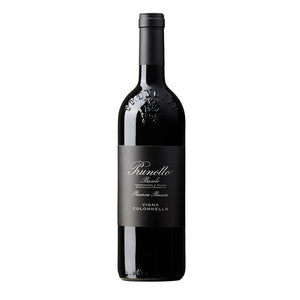 Winemaker Notes
Fragrant aromas of rose petals and berries are complemented by notes of balsamic and spice. The flavors are intense and enveloping with smooth, supple tannins that persist on the finish. The solid structure of this wine makes it an ideal pairing for red meat and game dishes.



Critical Acclaim
The 2009 Barolo Riserva Bussia Vigna Colonnello is a new and very beautiful wine from Prunotto. It offers bold intensity and a big aromatic footprint. Dark fruit, spice, leather and road paving are rolled into one pretty package. The wine makes an impact thanks to its smooth transitions and long polished feel. There is, however, a slightly prickly point of acidity that keeps the palate en guard.


Light colored brick red and amber edge indicating maturity. Medium body, silky tannins and a crisp finish. Shows cedar, leather and dried fruit aftertaste. Orange peel too. Love the aftertaste. A mature and stylish red.


Developing nicely, this evokes sandalwood, incense, cherry, licorice, tar and earth flavors. Open and approachable now, with fine balance and length. Drink now through 2024.